Performance "Rara Avis": 22 de mayo 2018, Jardín Botánico de Granada. Art Week / Universidad de Granada.
ENG // In 2012, Marta Moreno Muñoz started her Regression series, which attempted to be an archeological revision of her personal life / past work and the intra-history of the space where the actions took place. In this performance that was now presented at the Botanical Garden of Granada, the artist finds buried a VHS tape with a copy of her first action of 1997 entitled "Rara Avis" and instead plants a golden box as a time capsule with seeds of red sorghum, corn and rye to be dug up in 21 years.
ESP // En 2012 Marta Moreno Muñoz inició la serie Regresión que pretendía ser una revisión arqueológica tanto de su vida y obra pasadas como de la intrahistoria del lugar donde se llevaron a cabo las acciones. En esta performance que ahora se presenta en el Jardín Botánico de Granada, la artista encuentra enterrada una cinta VHS con una copia de su primera acción de 1997 titulada "Rara Avis" y en su lugar planta una cajita dorada a modo de cápsula del tiempo con semillas de sorgo rojo, maíz y centeno para ser desenterrada dentro de 21 años.
* Mil gracias a Concha Hermano Barrios por la organización y a Kiki Dakí por las semillas y su sabiduría.
Documentación fotográfica: Isabel León.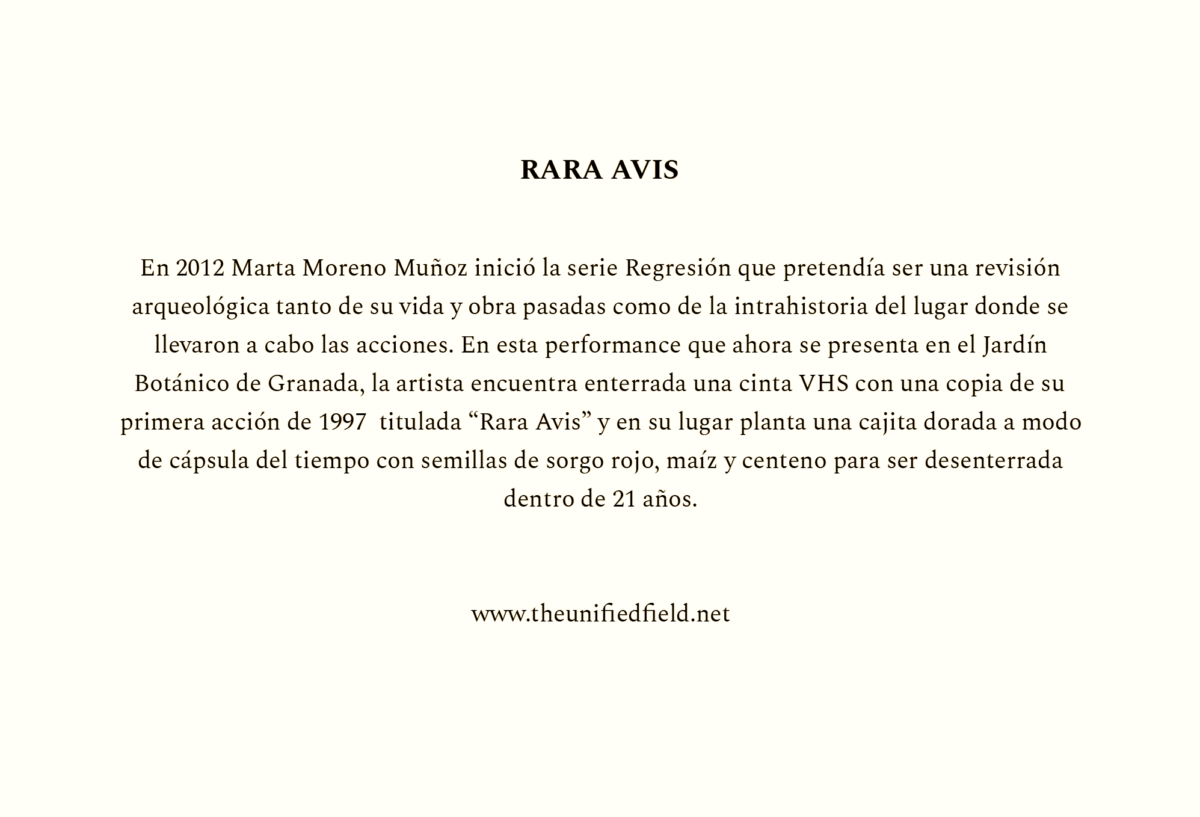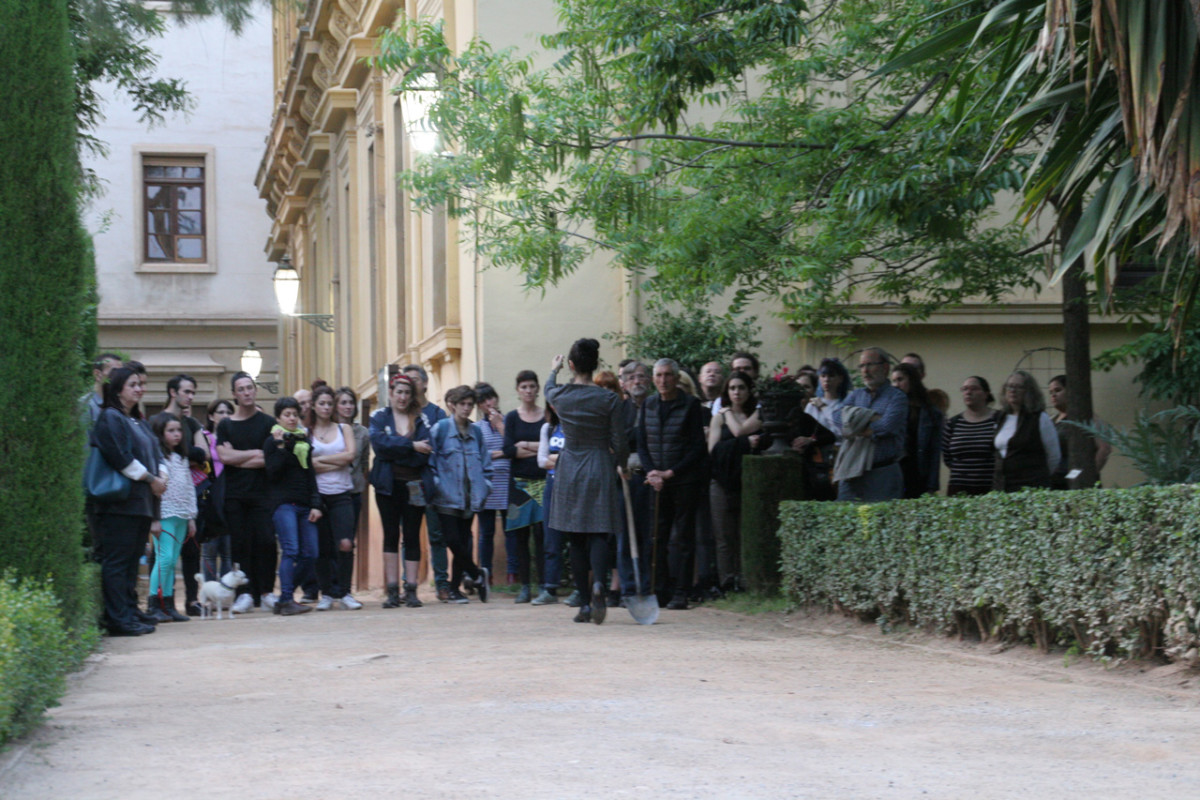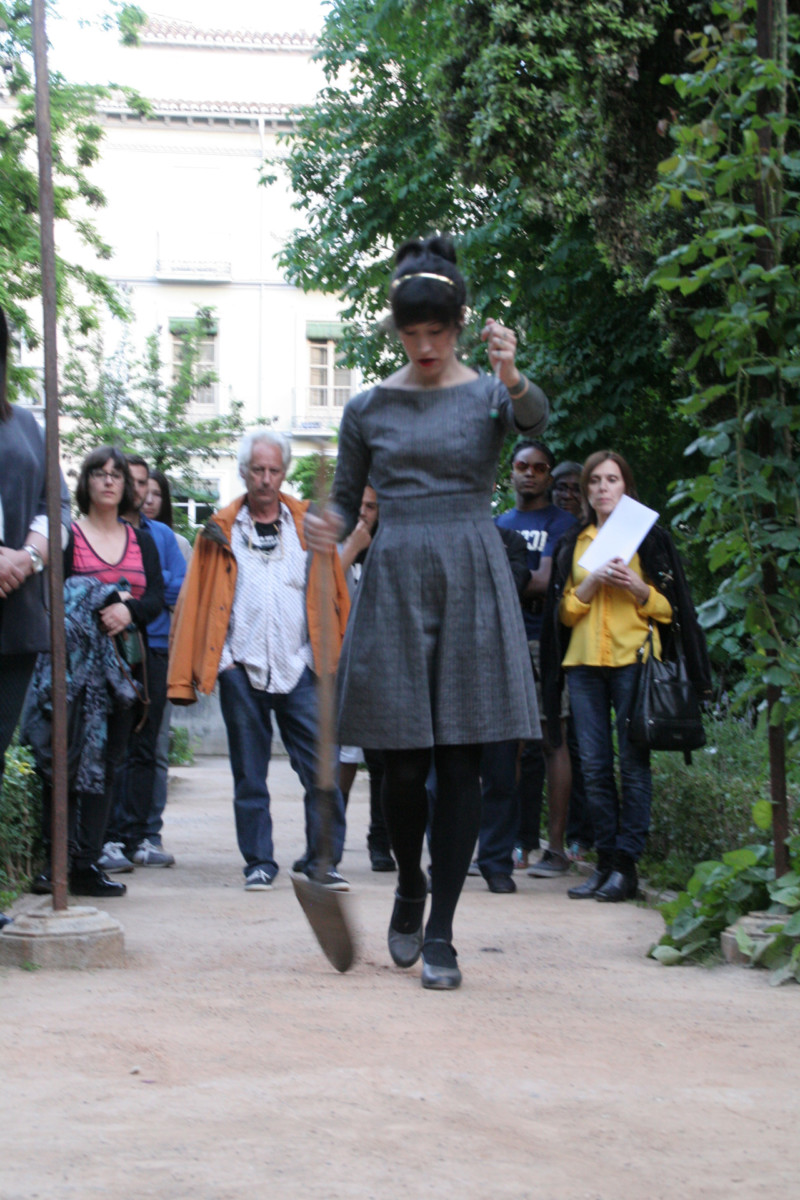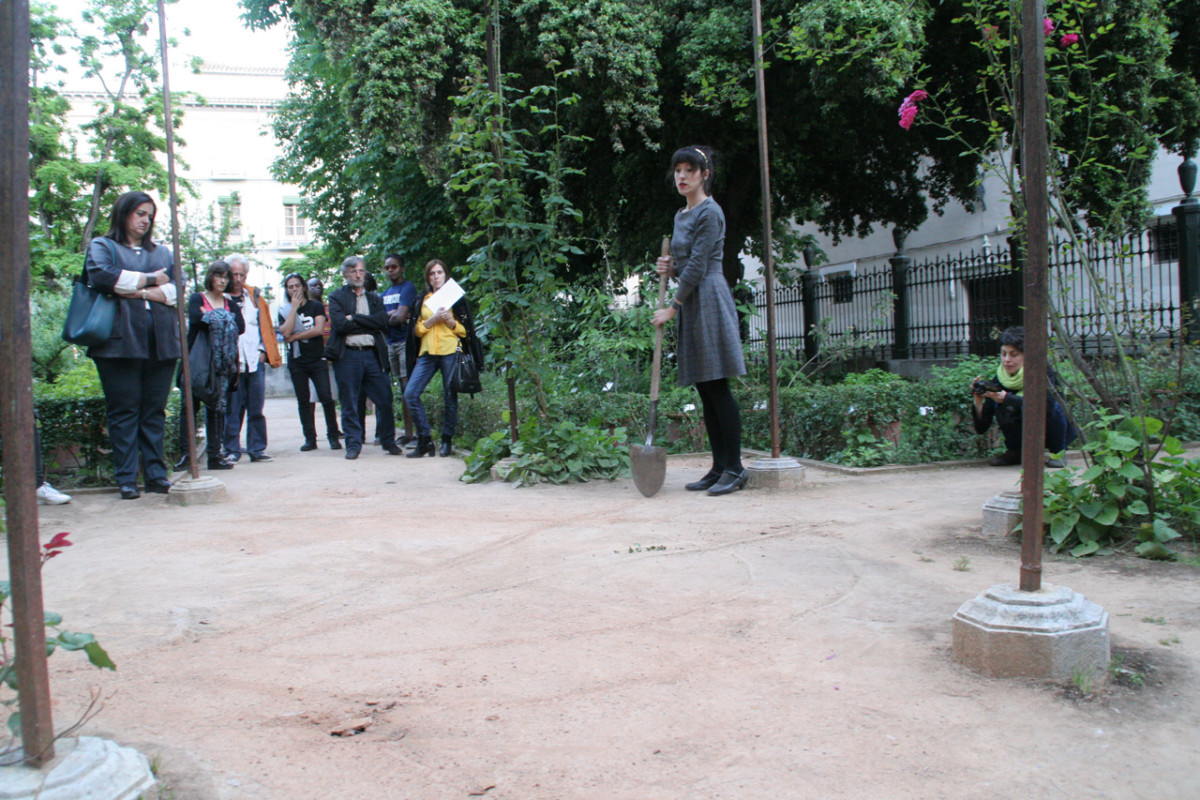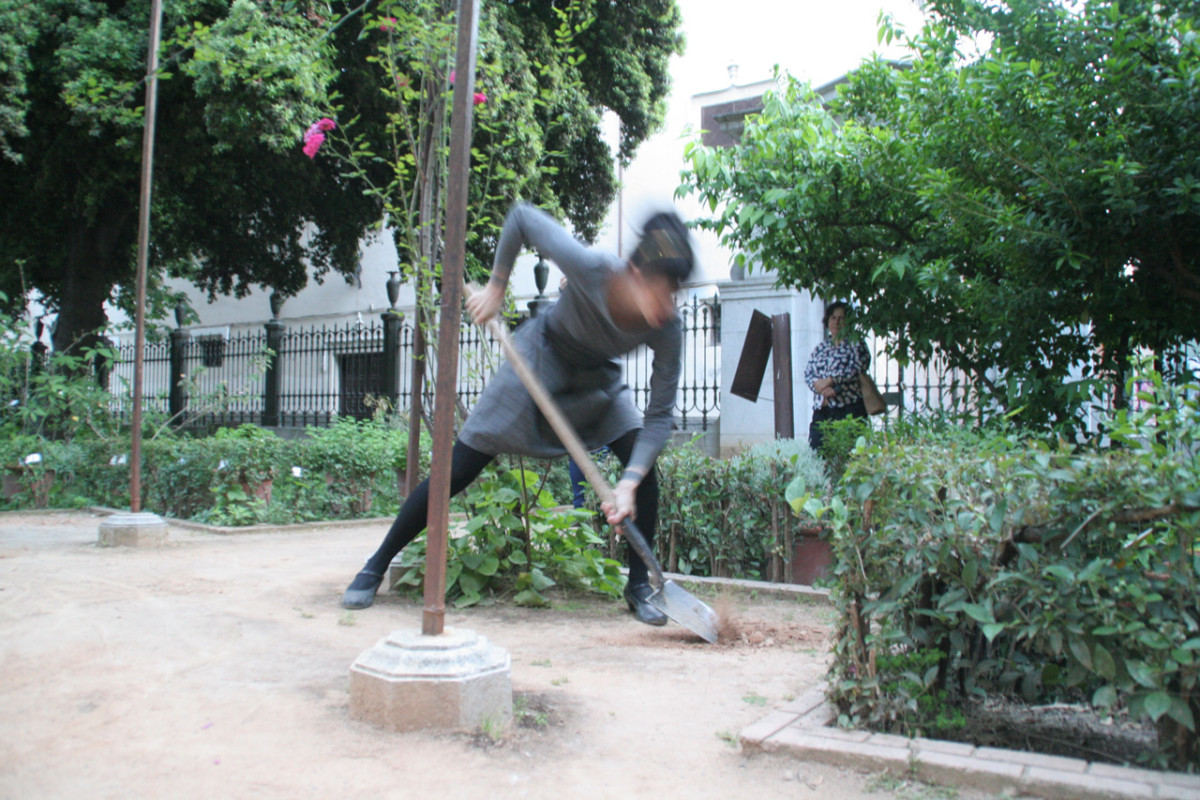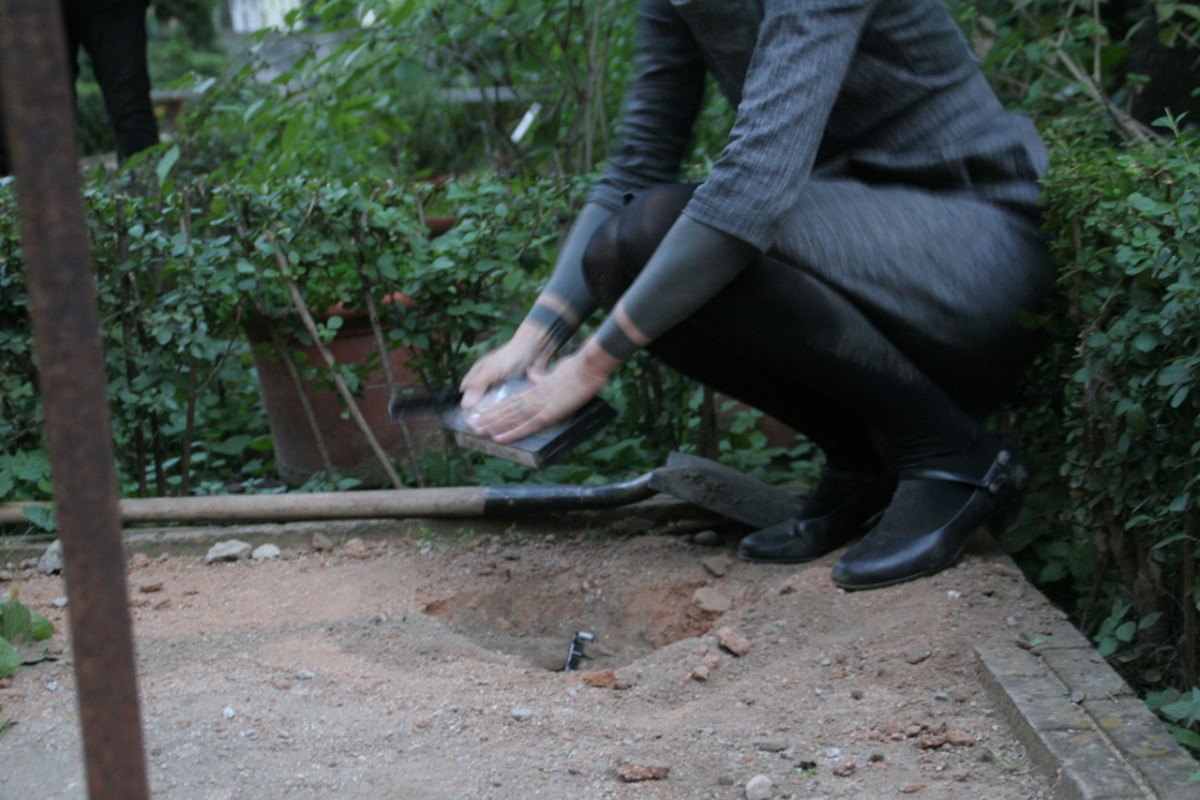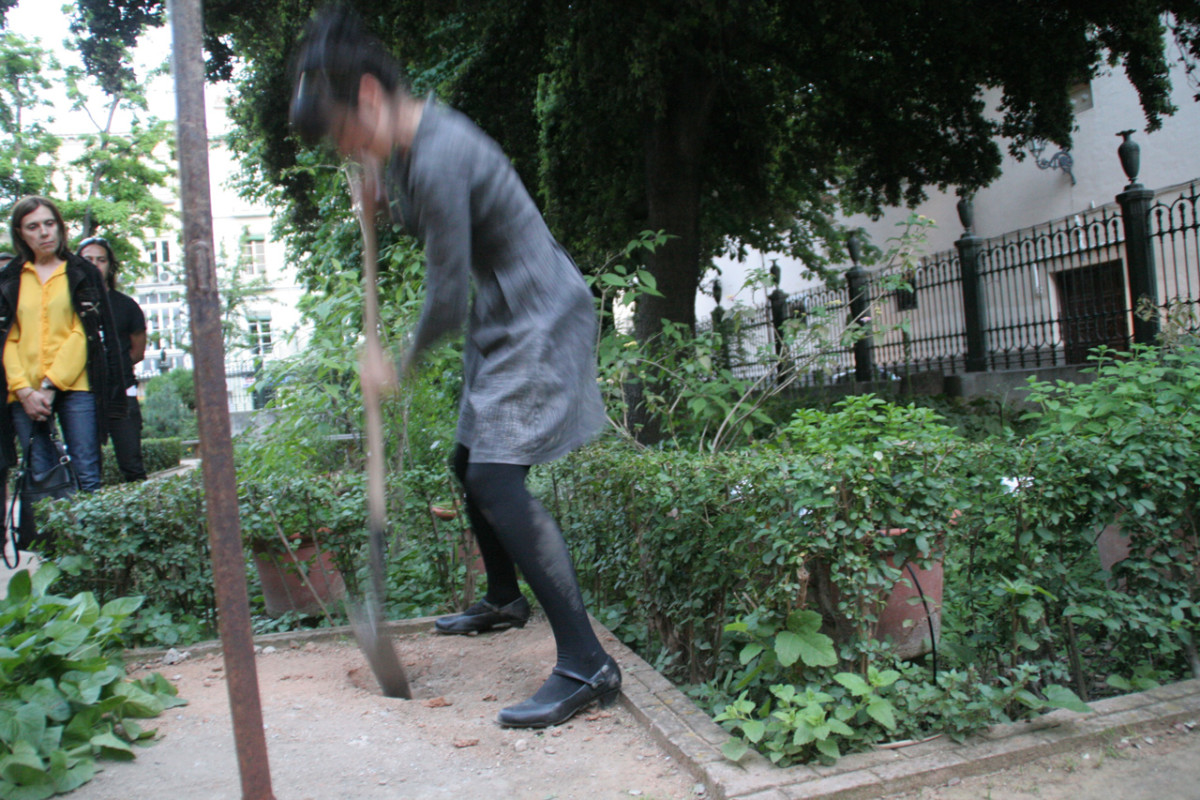 a href="http://theunifiedfield.net/wp-content/uploads/2018/05/08_IMG_0244-copy.jpg">